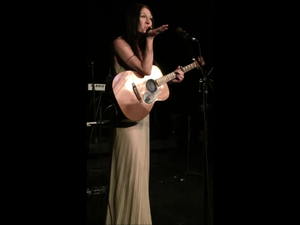 Benefit Concerts
Throughout history, music has helped heal the human race in various ways. The medium of music can also help to contribute financially to different causes, research, education, and cures. 
Donations given from live performances, album sales, and performing for benefit concerts are some of the ways we believe our music ministry has been called by God to make a life changing impact.   
Over the years, we have raised money for the Red Cross, HOPE For Kids, HOPE Worldwide, and the Austin Disaster Relief Network for Hurricane Harvey Relief Efforts, to name a few. We have also donated performances for the Special Olympics, the Leukemia Society, HOPE For Kids, the AIDS Foundation, and more.  
If you have a charitable organization and are planning an event, please contact us for further information to see how we can partner with you and help.   
To book Kimberlee M. Leber  for a live performance at your benefit or charitable event, please click here.  
"Together we will change ourselves and change this world."